What should I bring with me?
We look forward to working with you! For a successful appointment the first thing needed is you, so please don't forget to bring your full self! Please wear clothing that allows you to move around freely. Other things required:
Photo ID

Insurance cards and Co-pay (required upon arrival)

Updated Medication list
What forms need to be filled out?
Forms to be filled out can be found below. If possible, please fill out these forms prior to your appointment.

For Workers' Compensation or No-Fault please contact us for further forms.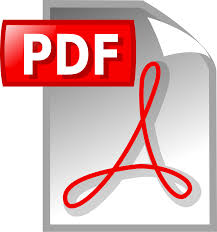 Do I need a referral from a medical provider for physical therapy?
Physical Therapy treatment can be utilized in New York State without referral for a period up to 30 days.

Referral is required if the payer is Medicare, Medicaid, No-Fault, or Workers' Compensation.
Frequently Asked Questions:
Do you accept insurance?

Yes! We accept and are the recommended physical therapy service for most insurance companies.

Can I have treatment without insurance?

Yes! Ask about our private pay options. We aim to serve everyone at an expense that is fair to them. Due to high co-pays and deductibles it may be advisable to waive insurance benefits and select private pay options. If you are unsure which option to choose, contact us!!!

Do I need a referral or script for Physical Therapy?

For the first 30 days of treatment a referral from a medical provider or physician is not needed. Physical Therapists are movement system experts and seeing PT first for a musculoskeletal or neuromuscular dysfunction leads to improved functional outcomes with decreased costs. If your condition is not appropriate for physical therapy care we will help you get set up with a medical provider.

Exceptions to referrals include; Medicare, Medicaid, No-fault, and Workers' comp.

Do I need to have an injury for Physical Therapy?

Nope! The field of Physical Therapy has evolved and can be used for much more than treating and injury. We are able to help you function better in each aspect of life. Examples include improved sleeping patterns, gastrointestinal function, visual/auditory performance, etc. Alongside developments in the Autonomic Nervous system we are able to create solutions for concussions, anxiety, asthma, depression, post-traumatic stress disorder, torticollis, post-concussion syndrome, Alzhemiers disease, Parkinson's disease, and many more!

What is the Autonomic Nervous System, and how do we treat it?

The Autonomic nervous system is part of our central nervous system and is always functioning. It is the most primitive level of our brain and houses our survival instincts and reflexes, better known as our rest and digest or fight, flight, freeze system. If you have experienced trauma, fear, or uncertainty the Autonomic nervous system kicks into gear as an attempt to protect you. This protection is needed most of the time but it also can become fasley activated resulting in chronic pain, constant tension, dry mouth, increased blood pressure, heart rate, sweaty palms, hormone shifts, anxiety, difficulty remaining still, etc. The false activation of this system can successfully be treated using Associative Awareness techniques, and Blomberg Rhythmic Movement treatments. See links for more information:

What age range do you work with?

We successfully treat all age ranges from newborns to supercentenarians (greater than 100 years old)!

Do I need an X-ray or MRI before Physical Therapy?

No! Seeing a Physical Therapist first may save you and your insurance company a lot of money by avoiding unnecessary imaging. For example, Fritz et al 2015 found initial referral for physical therapy cost $504 on average (for an average 3.8 visits), compared with an average of $1,306 for magnetic resonance imaging (MRI). Also, average subsequent costs over the next year were nearly 72% lower for patients who began with a physical therapy referral--$1,871, compared with $6,664 for the imaging group over the same time period. When patients began with a referral to medical images such as an MRI, they had increased odds of receiving more expensive treatments such as injections and even surgery. If imaging is required our Physical Therapists will provide an appropriate referral.

Fritz JM, Brennan GP, Hunter SJ. Physical Therapy or Advanced Imaging as First Management Strategy Following a New Consultation for Low Back Pain in Primary Care: Associations with Future Health Care Utilization and Charges. Health Serv Res. 2015;50(6):1927-40.