Whether your doctor has prescribed therapy, you have found you simply can't do as much anymore with a nagging ache or pain, or you just want to get back in the game, Goldwyn & Boyland, PT can help. Even without seeing a doctor first, we can get you moving on the road to recovery.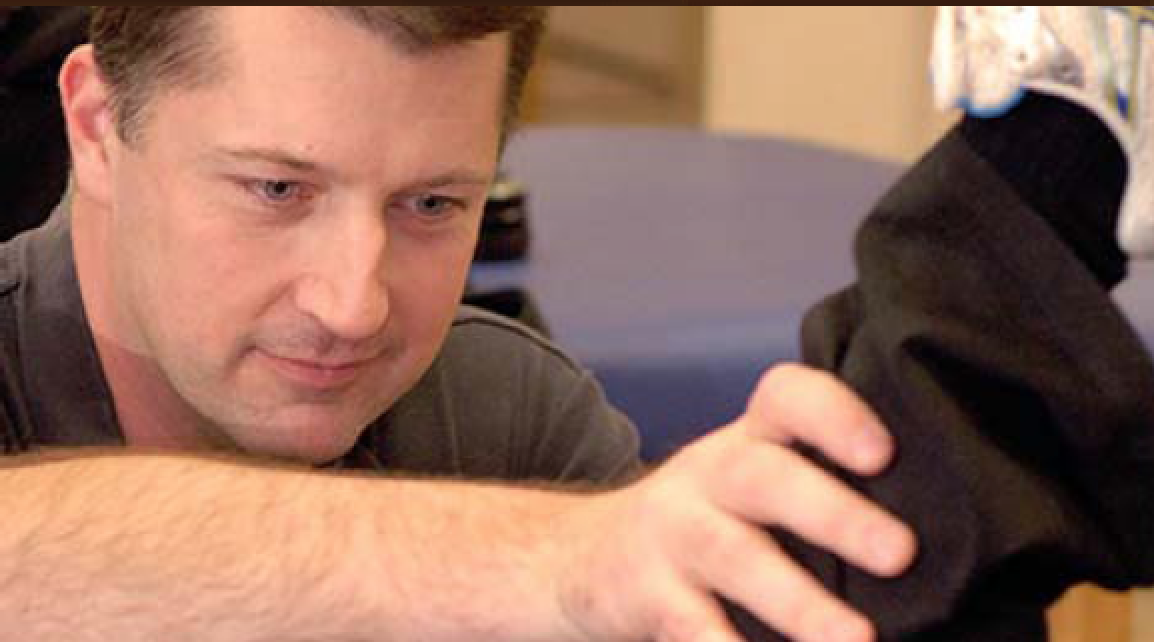 "Movement is Medicine", "Motion is Life"
Hippocrates (460 BCE-370 BCE), The Father of Medicine
Whether you have a dis-ease, illness, injury, going into surgery (pre-operative rehabilitation), are recovering from a surgery (post-op rehabilitation), or want to improve your performance, the solution to optimize your functional experience awaits you. Goldwyn & Boyland Physical Therapy offers a holistic solution based approach to look at the whole vs the part. We hope to learn what makes you, you. Our current dysfunctions, "dis"-eases, pain, or symptoms are related to the way we move, how much we move, but also by our experiences, emotions, beliefs, environment, and distress. We have unqiue goals and whether yours be to climb a mountain, return to sport, sleep better, experience improved energy, improved bowel and bladder function we honor the opportunity to guide you on this journey. Our movement system experts will help you determine the best individualized treatment path to "Set Hope in Motion."
Solutions-Offered:
Movement and Exercise Therapy

Associative Awareness Techniques

Blomberg Rhythmic Movement Techniques

Manual Therapy: Joint mobilization, Joint Manipulation, Myofascial Release, Soft Tissue Instrumented massage

Blood Flow Restriction Training

Load management techniques

Stress Reduction Techniques

Selective Functional Mobility Assessments

Functional Movement Screenings

Functional capacity Evaluations
Conditions Treated:
We're on a mission to provide uniquely better solution based physical therapy care by equipping you with innovative tools. Goldwyn & Boyland Physical Therapy is dedicated to continued learning to constantly improve our service to you. We treat all ages and a wide range of conditions ranging from everyday aches and pains, common orthopaedic injuries, pre and post-operative rehabilitation, common neuromuscular dysfunction such as concussions and balance dysfunctions along with Autonomic Nervous System Dysfunctions.
This system consists of our parasympathetic and sympathetic nervous system. The autonomic nervous system is responsible for our fight, flight, freeze or rest and digest reactions. When this system becomes traumatized, natural protective patterns emerge. These protective patterns can prevent us from fully healing and recovering. Understanding the mechanisms of the autonomic nervous system allows a natural solution to successfully manage conditions related to dysfunction such as; chronic low back pain, chronic neck pain, fibromyalgia, post-traumatic stress disorder, visual and/or auditory dysfunction, post-concussion syndrome, anxiety, depression, asthma, pelvic floor dysfunction, and many more!
Direct Access to Physical Therapy:
In order to decrease patient costs and improve outcomes you are able to see a Physical Therapist without a referral from a medical professional for a 30 day period in New York State. Physical Therapists are specialists and primary providers of the movement system. They are trained to screen patients that are in need of medical care or physician evaluation. If this is the case, our Physical Therapists will refer you to the appropriate provider.
'Every Champion was once a contender that refused to give up" ~Rocky Balboa
The Performance Team at Goldwyn & Boyland Physical Therapy is committed to better serving all ages of athletes, and proud to be at the forefront of new advances in strength and conditioning, load management, athletic training, and sports performance. Traditional pre-participation physicals and fitness testing have little to no correlation with injury rates. In order to prevent injuries and improve sports performance a whole movement system evaluation is required along with an individualized program focused on whole body functioning.
Our Performance Team has had the pleasure of working with recreational, local high school, Division I collegiate, Division III collegiate, semi-professional, elite CrossFit, and even Olympic teams. The Goldwyn & Boyland Performance team is passionate about seeing our athletes and teams injured less, performing better, and bringing home more championships. Interested in reaching new levels of performance for yourself or for your team?
Contact us for more information. Redefine the possible today!