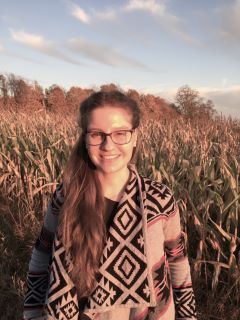 Kristen Thompson has been a member of the Goldwyn & Boyland team since 2015. She graduated Summa Cum Laude with her Physical Therapist Assistant A.A.S. degree from Onondaga Community College, where she also received the Curriculum Honor Student Award. Growing up in South Africa, she discovered a passion for helping people of all cultures and backgrounds. She loves that she is now able to work alongside the team at Goldwyn & Boyland putting that passion into practice.
Kristen believes in the power of community when it comes to achieving personal goals. That is why she loves partnering with patients to help them on their own unique wellness journey. While she is committed to helping all patients, Kristen has a special interest in treating patients with chronic pain and chronic illnesses. Furthermore, Kristen has a passion in physical therapy treatment for patients with Parkinson's disease. She has undergone further training for the most up to date and innovative techniques for this population. She has also attended continuing education courses covering the following techniques: Autonomic Awareness Training (AAT), Blomberg Rhythmic Movement Training (BRMT), and Selective Functional Movement Assessment (SFMA).
When she is not in the clinic, Kristen enjoys spending time with her family and friends, volunteering with a community youth program, knitting, writing, running, and swimming.